Auto Body & Collision Repair Services in Utah, Summit, and Weber Counties
At Cascade Collision Repair our teams of I-CAR certified collision repair technicians use top-of-the-line collision repair technology to ensure that each job is done right, on time, every time.
Estimate
Either online or in person our free estimates provide the scope of repair.
Blue Printing & Damage Analysis
At this stage disassembly of the damaged area is performed so we can build a complete repair plan and order parts. We can also get a complete picture of any damage that may have been hidden so we can get that repaired before it becomes a problem later.
Repair
Our I-CAR and manufacturer certified journeyman technicians will complete all repairs according to the repair plan built by our blueprint department.
Paint
Cascade Collision's certified auto body painters are expertly trained to use high-tech, industry-leading paint-mixing systems to match any paint color for any vehicle.
Quality Check & Re-assembly
We run through a thorough quality check on both the repair and paint before we re-assemble the vehicle.
Detail
Cascade Collision performs basic detailing services for every vehicle we repair, including a basic wash and vacuum. We make sure that all vehicles we work on are cleaner when we return them than they were when they were dropped off.
Delivery
When it comes time to pick up your vehicle we'll go over all the repairs and provide you with a copy of our Lifetime Warranty.
Claims Handling
Cascade Collision Repair works with all insurance companies and guides you through the repair process. We work directly with insurance companies to facilitate a fast, high-quality, stress-free repair.
Structural Alignment
We can accurately and safely align your vehicle's frame to the manufacturer's specifications with laser precision.
Dent Repair
Our certified collision repair technicians know how to repair dents in all types of vehicles, including newer models constructed of special high-strength steel, aluminum composites, and quiet steel technology.
Expert Matching
Cascade Collision's certified auto body painters are expertly trained to use high-tech, industry-leading paint-mixing systems to match any paint color for any vehicle.
Corrosion Protection
Cascade Collision uses modern equipment that enhances our ability to get in the hard-to-reach cracks and crevices, giving us the opportunity to comprehensively protect your car's body cavities to deliver the best corrosion protection for your vehicle.
Durable Finishes
Our certified painters use the finest paint from Sikkens and state-of-the-art Garmat booths. Compared to traditional methods, these booths allow us to create more durable finishes with unsurpassed beauty and faster finishing times.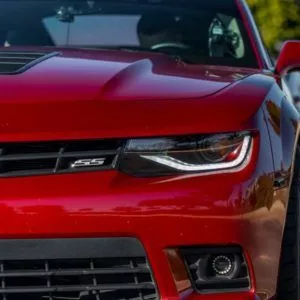 Rental Car
Enterprise Rent-A-Car has offices within a few miles of each of our collision repair shops in Orem, Lehi, Provo, and Park City. Cascade Collision Repair works with Enterprise to make obtaining a rental car for transport while your car is in the shop an easy, effortless process.
Consistent, Courteous Updates
We provide phone calls, text messages, or emails to update you on your car's status so that you know whether we are on schedule for the projected completion date or if the repairs will require more time than we had previously expected.
If you need a collision repair estimate for your vehicle, come to Cascade Collision Repair the best auto body shop in Utah County or visit our Park City or Ogden locations today.
WHY US?
Since opening the doors of the first shop Cascade has sought to create customers for life by quickly and transparently providing top quality collision repairs at a fair price.
Manufacturer Certified
We Work With Every Insurance Provider
Lifetime Transferable Warranty
Consistent, Courteous Updates
Help With Rentals
Manufacturer Certified
We Work With Every Insurance Provider
Lifetime Transferable Warranty
Consistent, Courteous Updates
Help With Rentals
The Industry's Best Warranty
Every repair comes with a written lifetime transferable warranty